Brands Distributed by Molly's Best Canada
Here are a few of the terrific brands we represent & distribute. Weekly deliveries, solid growth & a warm personal approach is the Molly's Best promise to you. Call Harvey Goldstein to see what Molly's Best Canada can do for your company. 514-898-8772

Molly's Best Canada Grab & Go Snack Distributor
Want a great supplier who will help keep your shelves stocked with the all the right snacks?

Weekly delivery, stay on top of what's new AND what products will keep your customers coming back time and time again?

Call me at 514-898-8772 for my distribution services to over 125 retail accounts.

Harvey Goldstein
harveyg1@outlook.com
Eat Love Chocolate
THE BEST ORGANIC LUXURIOUS PEANUT BUTTER + COCONUT CHOCO CUPS.

Eat Love is a Montreal based success story about delicious bites to eat that are made with love, to fuel your life.

Simply the most delicious, decadent, divine, nourishing, sumptuous chocolate cup ever.

One of the best selling snacks on the market.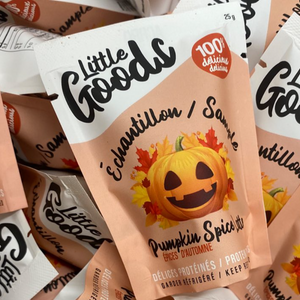 Little Goods
2-BITE PROTEIN DELIGHTS
This delectable treat combined with deliciousness, smoothness and simplicity is a guilt-free pleasure that brings joy to your taste buds while offering a delightful and fulfilling snack experience."

4 delectable flavours that are available year round: P-Nut Butter Truffle, Salted Karamel, Fudgee Brownie and Raspberry Chocolate.
3 seasonal flavours: Kokonut, Nutty Banana & Pumpkin spice.
SeedMe
Try our loved 2 Pack as tasty treats, if your customers love them like we do, try our 6 piece bundle.
The 6 pc bundle includes 6 piece bags for each of our main flavours : Betty Brown, Ruby Red, Plain Jane and Crunchy Caroline.

SeedMe is the creation of two busy friends in Montreal & becoming on of the most nutritious raw snacks in Montreal.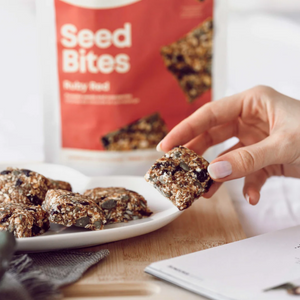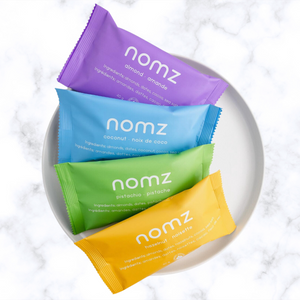 Nomz Energy Bites
Nomz Energy Bites are made only from simple, natural ingredients. Healthy, delicious, organic, vegan.

Delicious chocolatey snacks with benefits.

With crunchy nuts on the outside and a velvety fudge brownie texture inside – even skeptics will be convinced that healthy can be delicious!

Choose from Almond, Coconut, Hazelnut & Pistachio flavours.
The Low Carb Co
The Low Carb Co. is a delicious seed cracker for healthy living.

Available in three flavours; The Original Seed Cracker, The Cracked Black Pepper Seed Cracker and The Fennel & Black Cumin Seed Cracker.

A terrific savoury healthy choice to add to your shop for your customers to enjoy alongside avocados, cheeses, spreads & dips.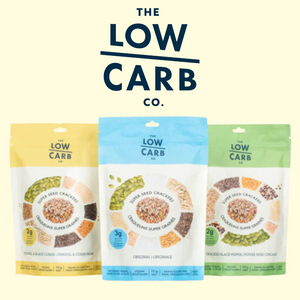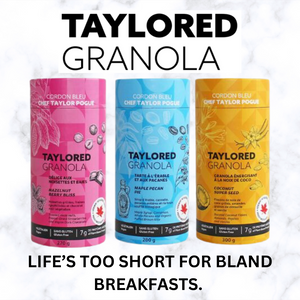 Breakfast of Champions
Set yourself up to own your day in just 5 minutes with your favourite dairy and Taylored granola.

Taylored Granola Flavour Shop ~
Maple Pecan Pie Granola, Hazelnut Berry Bliss Granola, Super Seed Coconut Granola
Well Juices, Canada's #1 Juice!
Cold-Pressed Juices for Energy, Immune System and Wellness. Well's Juice is a mission-driven wellness company making cold-pressed juices using the freshest, locally grown produce in Canada.
Well Juices have incredible brand recognition & we've got their juice for you!
Juices, Cleanses, Wellness Shots & Lemonades.